Learn How to Exit Your Timeshare and Avoid the SCAMS with The Consumers Guide to Timeshare Exit!
Looking to End Your Timeshare Ownership? If So, This Guide Was Written Just for YOU!
This guide was written by a veteran of the timeshare exit industry who has helped thousands of consumers legally and ethically end their timeshare ownership. Here is what you will learn from the guide:
Why a 100% Money Back Guarantee Alone Is Not Enough Protection
Why a Company Having "Attorneys on Staff" May Not Protect You
How to Find a Trusted Timeshare Exit Company
Using Lawyers versus Timeshare Exit Companies
RED FLAGS to watch out for in the process
How to Spot Common Timeshare Exit Scams
Much, much, more!
PLUS, you will get a copy of the Checklist that you need to use to vet any timeshare exit company or law firm before hiring them to help you.
Here are just a few testimonials from former timeshare owners just like you who read the guide:
The company (that defrauded me) went to painstaking great lengths to appear to be completely legitimate, which is how I fell into that trap… Had I known, based on the information I learned in the 'Consumer's Guide,' the layers of verification to vet this company, I would have easily discovered they weren't who they said they were.

~ Eduardo L. (Lost $29,000 in a timeshare exit scam before we helped him get out of his timeshare.)
Thank you Gordon. We received it, read through it, and found it incredibly helpful. As a result we did our own research and some checking with the Better Business Bureau that prevented us from engaging with an unscrupulous company. I appreciate your generosity in creating and sharing this information. Much gratitude!

~ Gilda S.
Ready to get your FREE copy of the Consumers Guide to Timeshare Exit? Simply enter your name and email address below and click the "SEND THE GUIDE" button and it will be on it's way to you via email. If you don't see it in your email inbox within a few minutes, please check your email spam folder.
PLEASE NOTE: If you are looking to end your timeshare ownership, you can also enter your phone number in the form below to speak with a Consumer Advisor from the company that wrote The Consumers Guide to Timeshare Exit.
Download the Guide!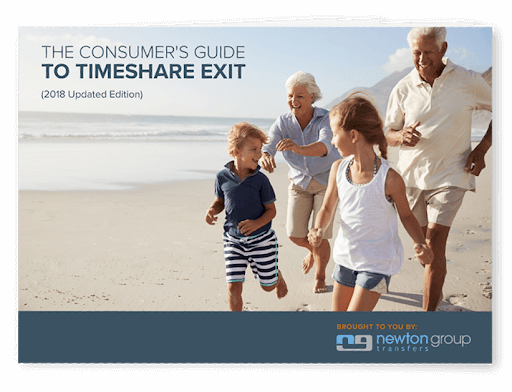 Get your FREE copy of The Consumers Guide to Timeshare Exit TODAY!